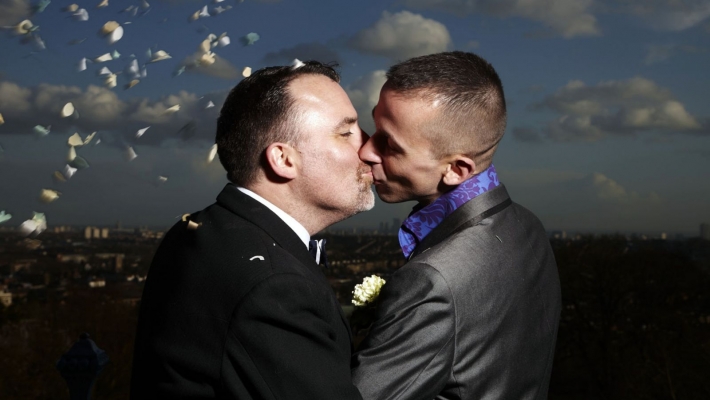 3rd November 2014 - 'Our Gay Wedding: The Musical' won the Grierson Award for Best Entertaining Documentary.
Comedian Micky Flanagan presented the award to Grooms Benjamin Till and Nathan Taylor, who wrote and staged their entire wedding, on Saturday 29th March 2014. the first day same-sex marriage became legal in England & Wales, as a musical - with sung vows and show-stopping ensembles featuring family, friends and special guests including a heartflet duet from the grooms' mums.
The judges praised it as "a bold concept, perfectly executed. It has amazing confidence from the get-go and stands apart as a unique, important, moving and joyous piece of television," said jury chairman Sanjay Singhal.
This historic broadcast was a true TV genre-buster: an as-live television event (broadcast just 48 hours after the wedding), a through-composed musical documentary, a star-studded entertainment show, maybe even a current affairs opera - featuring everyone from Kylie to Ed Miliband, a singing Jon Snow to a singing registrar, Stephen Fry to the London Gay Men's Chorus.