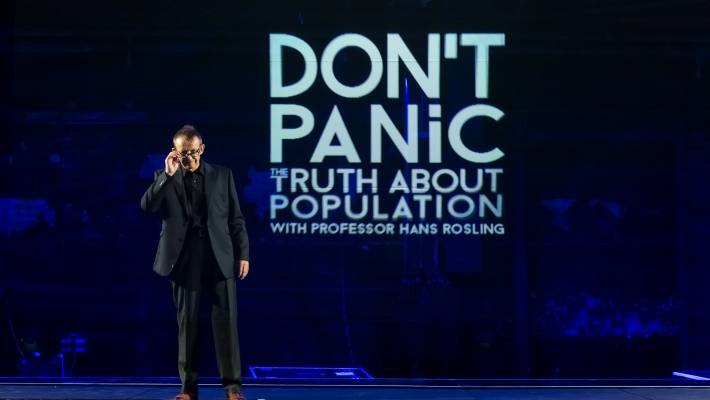 23rd April 2015: 'Don't Panic' won the prize for the Best Broadcast of the year in terms of Educational Content at this year's Learning on Screen Awards, organised by the BUFVC (British Universities Film and Video Council). The award follows its RTS News Award for Innovation.
Here's an extract from the Learning on Screen press release:
"This year's Learning on Screen Awards, the 11th in its revered history, took place on the 23rd April 2015. A resounding success, the event unfolded at the BFI Southbank, and was, in our humble opinion, the best LoS yet!
Each year, broadcasters, production companies, educational institutions, students, and a host of other organisations, remind us once more of the importance moving image and sound play in learning, teaching and research.
Our heartfelt congratulations to all the winners and nominees, all of whom had their incredible work showcased before a sold-out attendance of industry peers, professionals, and hopefuls.
Don't Panic: The Truth About Population
Wingspan Productions and The Open University for BBC Two
Executive Producer: Archie Baron; Producer: Dan Hillman
World-famous statistician Professor Hans Rosling presents a spectacular portrait of our rapidly changing world. With seven billion people already on our planet, we often look to the future with dread, but Rosling's message is surprisingly upbeat. Almost unnoticed, we have actually begun to conquer the problems of rapid population growth and extreme poverty."