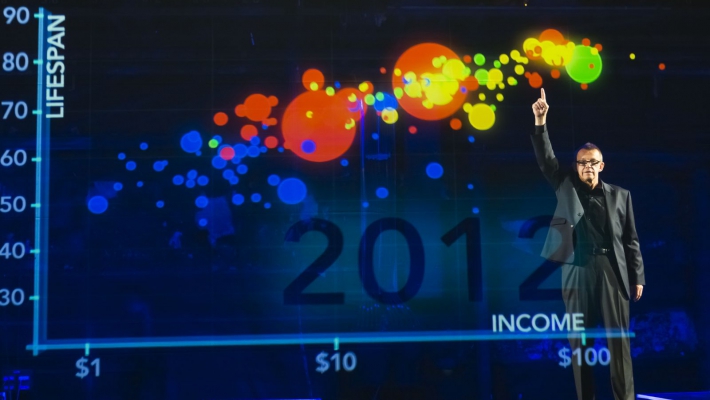 20th February 2014 - The Royal Television Society (RTS), Britain's leading forum for television and related media, has announced the winners of the RTS Television Journalism Awards 2012/13.
The awards, for news and current affairs, recognise creative and excellent journalism by organisations whose broadcasts are received in the UK and by the agencies which supply UK news broadcasters.
The WINNER for Innovation in News was 'Don't Panic: The Truth About Population Wingspan for BBC Two.
The programme was praised by the judges for being "Engaging, compelling and educational, interactive graphics on a massive scale"