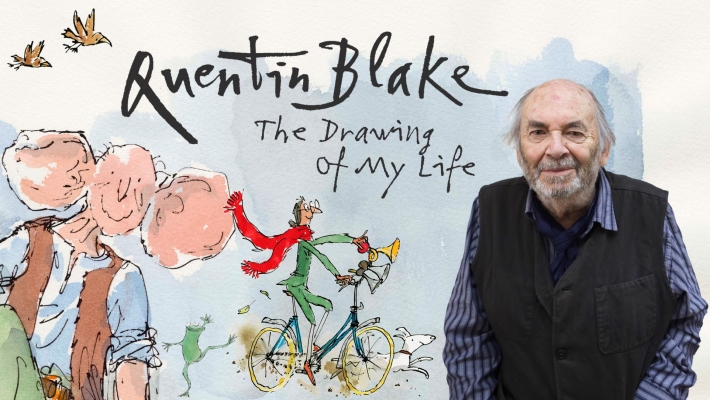 A special screening of Wingspan's film will close the South Ken Kids Festival at the Ciné Lumière, Institut Français on Sunday 21st November at 3pm.
In this celebration of one of Britain's best-loved artists, illustrator and author Sir Quentin Blake tells the story of his 70-year long career, in his own words – and with his own pictures! He is filmed as he is creating an extraordinary new work especially for this documentary: a huge canvas on which self-portraits and classic characters emerge in his instantly recognisable, energetic, and ebullient style.
This is the first outing for Peter Sweasey's charming film, which will be followed soon by broadcast on BBC2 in December.
Sir Quentin Blake is patron of the South Ken Kids Festival, which runs from 15th - 21st November at the Institut Français. As well as Wingspan's film, the festival is showing an exhibition of Blake's work, in which he shares a range of his illustrations - from La Fontaine's Fables to some nature-inspired drawings highlighting the urgency to tackle climate change.
For more information about the festival, and to buy tickets for the film premiere, visit http://southkenkidsfestival.co.uk/