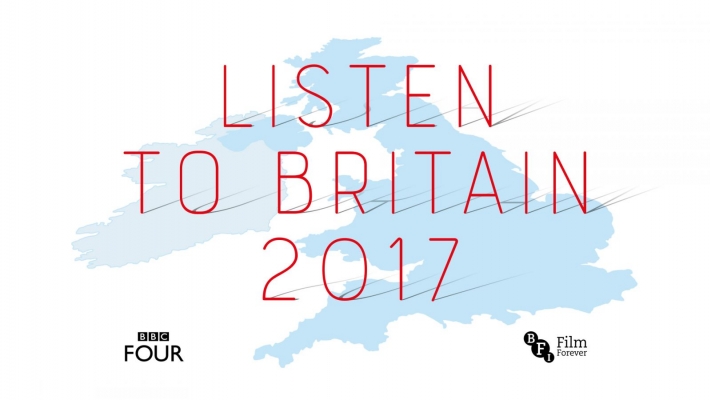 To celebrate the 75th anniversary of Listen to Britain, Humphrey Jennings and Stewart McAllister's poetic collage of British life, BBC Four and BFI partnered to offer the next generation of filmmakers an exciting opportunity to capture the diversity of UK today.
The result is 'Listen to Britain 2017' - 12 short documentary films - all very different but all inspired in some way by the 1942 original.
The films will be premiered at the BFI Southbank on 19th September followed shortly after by transmission on BBC Four in a special evening of programming introduced by Oscar winning director Kevin Macdonald.
Open exclusively to emerging filmmakers, entries were judged by a panel of industry experts from the BBC, BFI and Wingspan Productions and production awards of up to £5,000 were issued to fund, or partly fund, the successful submissions. Filmmakers were given the freedom to select their style, content and tone, with films limited to 2 - 10 minutes in duration and the project was managed by Wingspan.
The 12 new films are:
That Yorkshire Sound - Marcus Armitage
An audio-driven animated documentary covering a day of life in Yorkshire - a rhythmical glimpse of the diverse life and culture that exists in this varied landscape.
Voices of Britain - Alex Campbell
A tapestry of images and interviews providing a portrait of how our similarities outweigh our differences and exploring what it means to be an individual in a collective society.
Learning to Swim - Ruth Grimberg
A moving glimpse into the quiet world of an ordinary English town in Surrey where a group of people have formed their own response to the enormity of the refugee crisis.
Accents Speak Louder Than Words - Catherine Harte
Kasha moved from Poland to the UK 27 years ago but she has only recently started to experience accent discrimination. This film follows her efforts to learn a British accent in order to fit in.
From HK to MK - Michael Ho
What does it mean to be British? A mixed race son attempts to find out by visiting his Chinese father in Milton Keynes, the town where he grew up.
In Other Words - Gareth Johnson
Three young London poets reveal their personal struggles with mental illness through intimate, poetic performances that simultaneously paint a portrait of modern-day London
CLASH - Amrou Al Kadhi
CLASH challenges the national obsession with period dramas and calls out their failure to reflect modern diversity, asking what it means for those excluded from this vision of the UK.
Eric - Florence Kennard
A glimpse of the world through Eric's eyes unveils profound human-animal relationships, and highlights the beautiful simplicity of the therapeutic power of dogs.
Silent Roars - Maia Krall Fry
Young females of Britain are creating a roar across the internet, sparking online debate about the biggest issues facing their peers - but it's not without consequences for them.
Listen to Bridgeton - Callum Rice
An exploration of the last Corporation Bus Garage in Glasgow, examining how our lost industrial past is providing hope for the future.
India Hope: Portrait of the Artist - Hermione Russell
This is a profile of India Hope, a 24-year-old female poet with Down's syndrome - a young woman who refuses to be contained by a label.
Maesteg - Theodore Tennant
A day in the life of 'Stumpy', a taxi driver in the small ex-mining town of Maesteg, as he takes his regular fares around the Welsh valleys.