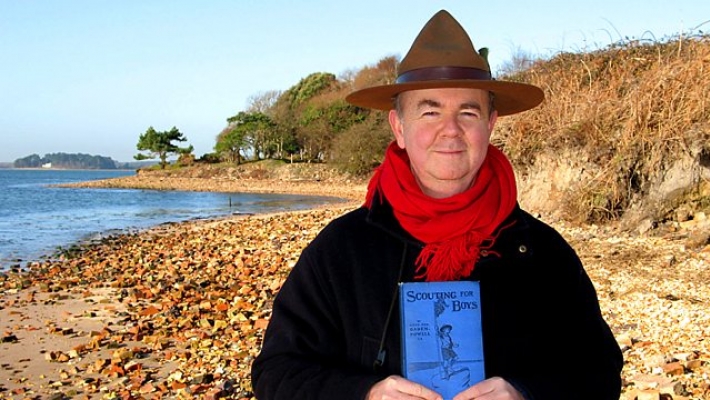 Ian Hislop explores one of the best-selling and most influential books of all time - Robert Baden Powell's 'Scouting for Boys', the first Scout handbook. First published in 1908, in the twentieth century only The Bible, the Koran and the Thoughts of Chairman Mao sold more.
Though the title and the movement it launched have often been ridiculed, Ian discovers that it is a rich and entertaining read with a fascinating history. The Edwardian period was on the cusp of modernity and Britain was grappling with issues of morality, war, class and masculinity, all of which are reflected in Baden-Powell's lively work. Then as now, encouraging the next generation to be good citizens was a key concern. Ian meets with Culture Minister and former Cub Scout David Lammy to discuss how the aims of Scouting for Boys still strike a social chord a hundred years on.
The film reveals how the book was intended as a solution to fears about the degeneration of society and the loss of the Empire. Ian travels to Brownsea Island in Dorset, the site of Baden-Powell's prototype Scout camp and looks at how he drew on his exotic experiences abroad to design a programme of activities, not only to make boys fitter but also to foster personal and social responsibility.
Ian also investigates how Baden-Powell's own biography informed the book's maverick take on life. He assesses how his heroism during the Boer War gave him a platform from which to launch his scheme and considers how Baden-Powell's own sexual anxieties might be expressed in the pages of Scouting for Boys. Ian also considers the book's infamous passage on the dangers of masturbation and consults medical historian Lesley Hall to discuss the extent to which it was out of step with the thinking of the day.
Other contributors include his grandson, Lord Baden-Powell, biographer Tim Jeal and Elleke Bohemer, editor of the re-issue of the original Scouting for Boys.
This programme was made by Takeaway Media, Wingspan's parent company which Archie ran with Neil Cameron.