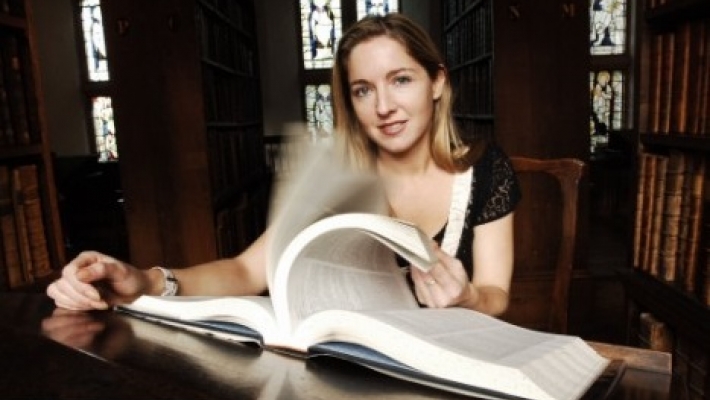 Balderdash & Piffle explores the hidden histories behind words and phrases, and recruits the nation's help to try to solve some of the most intriguing mysteries in the English language.
The series is presented from Oxford, home of the Oxford English Dictionary, by Victoria Coren. A host of language-lovers will be travelling the world, each on the trail of a different word.
Jerry Hall will be twirling her swizzlestick as she contemplates the origin of the word cocktail, Ian Hislop will be examining the ever-baffling jargon that is management-speak and Daniella Nardini will be get her tongue twisted round a delightful ninety-nine. Ever wondered about ploughman's lunch, codswallop, bingo or boffin? We have the answers. And Germaine Greer tackles that most controversial of c-words - has it always been quite so offensive?
We're also inviting the whole nation to join the Wordhunt and dig for words and their origins. If members of the public come forward with new evidence about the 50 words and phrases on our target list, their efforts will be immortalised forever in the Oxford English Dictionary. To get involved, visit bbc.co.uk/wordhunt.
This series was made by Takeaway Media, Wingspan's parent company, which Archie ran with Neil Cameron