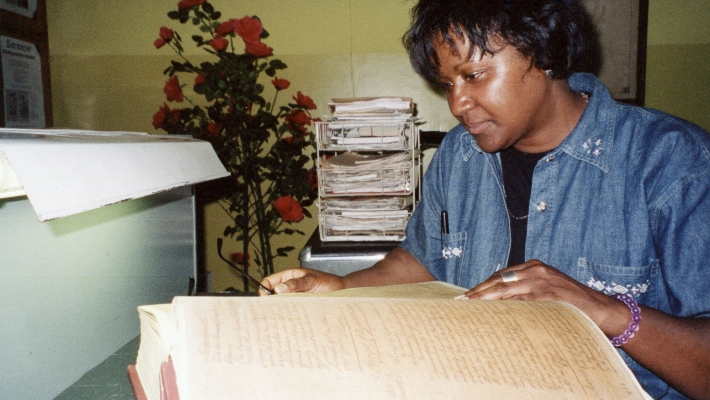 More surprises, tears and existential questions about 'who we are' - in this update to last year's epic, multi-award-winning film.
'Motherland: A Genetic Journey' followed the first ever descendants of African slaves to use DNA testing to find their lost African roots. It won the RTS science award and sparked debate worldwide about genetics, race and identity. Now 'Motherland - Moving On' returns to Motherland's central characters two years on from their emotional journeys.
Back in South London from Niger, music producer Mark Anderson's traumatic trip to 'reconnect' with the Kanuri people has, perhaps surprisingly, left him far more confident about the Black British identity he previously rejected.
Meanwhile Jacqueline Harriott, inspired by the news that her DNA reveals one third of her ancestry to have been European not African, goes in search of her white relatives - in darkest Somerset.
Since 'Motherland' was first broadcast, many commercial companies have sprung up offering DNA ancestry testing. But Professor Sir John Sulston, the Nobel prize-winning scientist who led the team which sequenced the human genome, worries they may be taking consumers for a ride.
'Motherland-Moving On' puts the gene into this autumn's genealogy season on BBC2, exploring whether DNA really is the new frontier for people exploring their family history.
This programme was made by Takeaway Media, Wingspan's parent company, which Archie ran with Neil Cameron.