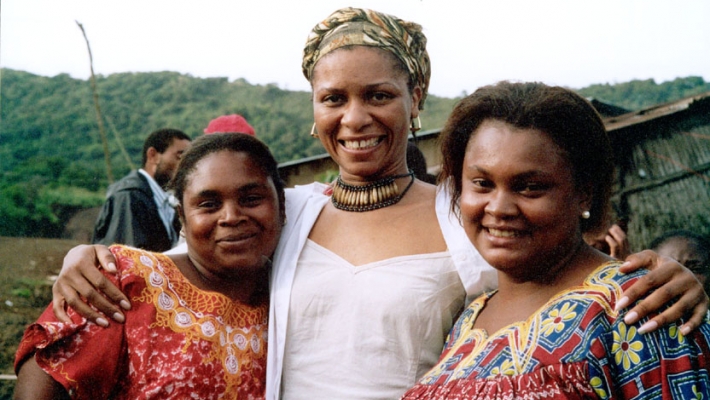 An epic film - shot in Britain, Africa, the Caribbean and America - which follows the first ever descendants of African slaves as they "return" to Africa armed with the science that will finally enable them to rediscover their lost African roots.
The ancestors of British African Caribbeans were deprived of their history as well as their freedom when they were packed into slave ships and transported over the Atlantic to the plantations of the Caribbean. Now, for the first time, groundbreaking genetic analysis makes it possible for some to discover just which part of Africa their ancestors came from.
Motherland: A Genetic Journey is the exclusive inside story of this pioneering project - an exciting partnership of science, history and people. By analysing genetic markers on samples taken from 230 men and women from Britain's African Caribbean community, scientists in Britain and America are able for the first time to identify the geographic origins of the partipants' maternal, and in the case of men, paternal ancestors.
The film follows the emotional journeys of three members of the group as they investigate their ancestry. Mark, a music industry PR from South London travels to Niger, the second poorest country in the world, to meet the Kanuri people and reclaim a Kanuri name. Beaula, a youth worker from Bristol, discovers that her ancestry lies in the tiny island of Bioko, Equatorial Guinea. In a historic meeting 4000 miles from home, she meets living African relatives. In contrast, Jacqueline, a Peterborough schoolteacher, explores her roots in Jamaica and discovers that a significant proportion of her ancestry is European.
Motherland: A genetic journey also commissioned an ancestral genetic analysis on hundreds of volunteers which will reveal, for the first time, the genetic impact of the Transatlantic slave trade on British African Caribbeans.
For more information see:
The science behind the Motherland project (or the 'Episode 1' link below)
Explanations - Mitochondrial DNA
Explanations - Ancestry Informative Markers
Explanations - Y chromosome hg1
Explanations - Y chromosome hg8
ALSO
Press comments about Motherland
This programme was made by Takeaway Media, Wingspan's parent company, which Archie ran with Neil Cameron.
Episode 1