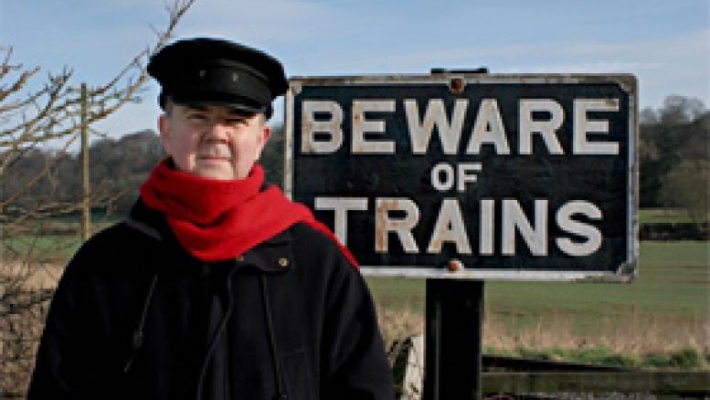 In Ian Hislop Goes Off the Rails, Ian brings his customary humour, analysis and wit to the notorious Beeching Report of 1963 which led to the closure of a third of the nation's railway lines and stations and forced tens of thousands of people into the car and onto the road.
Was its author Dr Richard Beeching little more than Genghis Khan with a slide rule, ruthlessly hacking away at our rail network in a misguided quest for profitability, or was he the fall guy for short-sighted government policies, which favoured the car over the train? Ian also investigates the fallout of Beeching's plan, discovering what was lost to the British landscape, communities and ways of life when the railway map shrank and recalling the halcyon days of train travel, celebrated by John Betjeman.
Ian travels from Cornwall to the Scottish borders meeting those responsible and those affected and questioning whether such brutal measures can be justified. Knowing what we know now, with trains far more energy efficient and environmentally sound than cars, perhaps Beeching's plan was the biggest folly of the 1960s?
This programme was made by Takeaway Media, Wingspan's parent company which Archie ran with Neil Cameron.