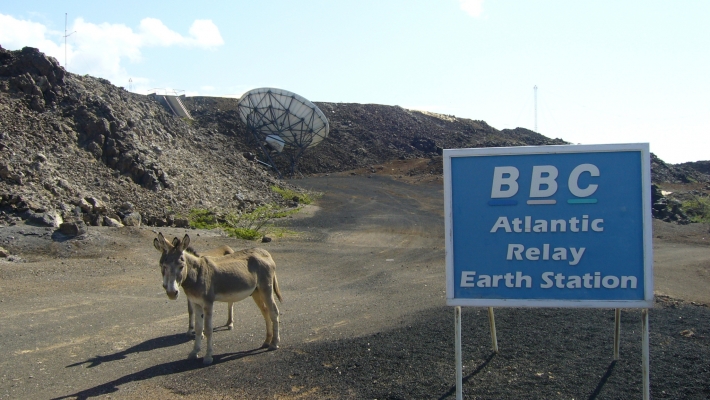 The BBC has broadcast observational documentaries about just about every great British institution, but they've never let the cameras in themselves. Until now.
We were given carte blanche to film BBC World Service's journalists and managers at Bush House in London and in bureaux, studios and frontline reporting locations around the world over 18 months. It turned out to be one of the most dramatic periods in BBC World Service's 75-year history.
The three observational, character-led films which emerged chronicle, among much else, the painful closures at the end of 2005 of most of BBC World Service's Eastern European language services, the Arabic Service's coverage of the Summer 2006 war in Israel and Lebanon, the gestation of forthcoming television services in Arabic and Farsi and the perils and practicalities of running the Somali Service, the only reliable source of information for Somalia's 10 million beleaguered citizens after 16 years of civil war.
Filming took place in Britain, Russia, Afghanistan, Israel, the Palestinian Territories, Lebanon, Ascension Island, Nigeria, Ghana, Djibouti, Somalia and Kenya between December 2005 and May 2007.
BBC World Service is sometimes described as the bit of the BBC which really matters. For much of its seventy-five years, the announcement 'This is London Calling' prefaced news from and often about Britain, broadcasting to audiences with few other sources of information. Now global politics and technology have transformed the media landscape and BBC World Service, broadcasting in English and 32 other languages, has to fight for attention on radio, TV and online with countless local, regional and international competitors. Though many services still proudly announce that 'London's Calling', management, staff and production is international and it turns out many listeners aren't even aware the BBC is British.
"The film-makers were allowed unprecedented access," Nigel Chapman, Director of BBC World Service, said: "We thought long and hard about agreeing to let the cameras in. But the people here and the work they do is so little-known within Britain, even if we're one of Britain's most trusted international brands abroad, that we thought it worth the risk. We hope the films fairly reflect the editorial dilemmas we face every day and capture the dedication and professionalism of BBC World Service staff, many of whom work in dangerous places often at considerable risk to themselves."
Each programme reflects on broad themes by focusing on the work lives of a handful of BBC World Service employees.
Programme 1: WINNERS AND LOSERS follows the ups and downs of three very different characters all working within this strange and uniquely British institution at a time of great change.
Programme 2: THE BATTLE FOR TRUTH follows journalists from the BBC's Arabic Service as they cover the conflict between Israel and the Lebanese group, Hezbollah, in the summer of 2006.
Programme 3: CHANGING FACES follows BBC World Service in Africa and asks how it will cope with the competition in this increasingly media savvy continent.
This programme was made by Takeaway Media, Wingspan's parent company which Archie ran with Neil Cameron.