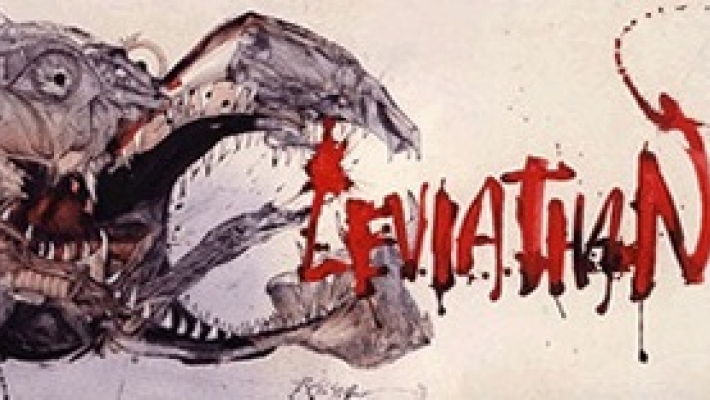 Leviathan Series One was broadcast on BBC2 in 1997 and was presented by Mark Urban.
Highlights of the series included:
Michael Portillo on the Tory revival under Disraeli – The Tories collapsed over the Corn Laws, but returned to power only when, through Disraeli's leadership, they copied the opposition's policies. SO the Tories recovered, but when Disraeli came to power he was in his 60s.
John Cole on Ireland – On how Partition was the best option for Ireland, a defence of Lloyd George.
Devolution – Scuppered in the 1707 Act of Union, devolution came back on the agenda as Scottish Nationalists became successful in the 1960s. A revisit of the collapse of 1978's devolution plans.
The Invention of Tartan – the kilt and tartans are not traditional Scottish symbols. The Scottish kilt was invented by a Lancashire mill owner in the 1720s and Tartan was first used in the colours of Highland regiments in George III's army. The romanticism of Walter Scott and the Celtic Society in the 1820s then marked the emergence of distinctive clan tartans.
Kashmir: New documents uncovered by Leviathan – Evidence of how the British had tilted the tables – Mountbatten in particular – to get Kashmir to accede to India, rather than Pakistan as the people wanted – thus causing a conflict which hasn't yet been resolved. Leviathan discovered a new document that proved that Britain's involvement was not just diplomatic, but that that they actively helped to airlift troops. it also contained testimony about the battle of Kashmir.
Cricket: An Aboriginal Game – the first Australian side to tour England was an aboriginal one. They came in 1868, played at the newly opened Oval and showed up differing attitudes to race in Victorian England and their native land. Kev Carmody, an aboriginal writer and musician whose uncle bowled Donald Bradman out for a duck, went there to tell us their story.
The Death of Diana – The sudden death of the Princess of Wales was an event without obvious historical parallel. She formed a bridge between an old world where respect by virtue of royal marriage was the order of the day and a new one where global celebrity confers a power which few monarchs could now hope for. But there have been a few occasions in recent centuries where public grief might be comparable to that which accompanied the death of the Princess – Nelson, Byron or Scott.
Britain – Better off under Napoleon – Many myths and heroes arose during the Napoleonic wars. Trafalgar and Waterloo, Nelson and Willington. Back at the time of Napoleon, there were plenty of people in this country and in Parliament who didn't believe in fighting the French. Many didn't want to pay to pay for war. Some radicals even longed for a little more liberty, equality and fraternity in this country. Clive Emsley, Professor of History at the Open University, believes that we might have been better off if Napoleon had conquered us.
PLUS
Felipe Fernandez-Armesto on the history of spin-doctors, from Genghis Kan to Mandelson
How the English introduced football to Italy
Bank holidays: Where did they come from?
This programme was made by Takeaway Media, Wingspan's parent company, which Archie ran with Neil Cameron.