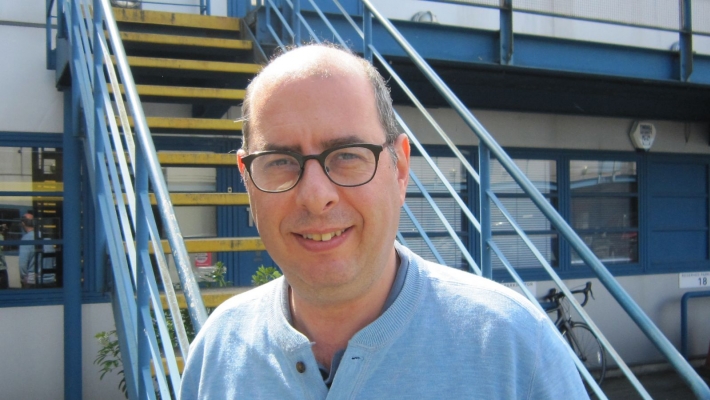 Archie is Creative Director at Wingspan which he founded in 2008 and Executive Producer of most of its productions. Previously he co-ran Takeaway Media, having spent 12 years moving from Production Trainee to Series Producer at the BBC. In 2019 he was re-elected to serve a third term on the Council of PACT, the UK's trade association for independent film and television.
As a director, Archie has won British and international awards and nominations for films as varied as
Joanna Lumley in the Land of the Northern Lights
(NTA Nominated),
Motherland-A Genetic Journey
(RTS Winner, Grierson nominated),
Alexander Solzhenitsyn – the Homecoming
(RTS Winner, BAFTA nominated) and the Ian Hislop episode from the format-defining first series of
Who Do You Think You Are?
. As an exec, his credits include all Ian Hislop's documentaries for the BBC dating back to
Ian Hislop's Scouting for Boys
(Grierson shortlisted) and such eclectic Wingspan titles as
Our Gay Wedding: The Musical
(Grierson, Prix Italia and Rose D'Or winner, BAFTA nominated),
Don't Panic: The Truth About Population
(RTS Winner),
Catholics
(Grierson shortlisted Best Documentary Series) ,
The Joy of Stats
(Grierson Winner),
How to be Bohemian with Victoria Coren Mitchell
and
Tunes for Tyrants
.
Amongst more obvious fayre, Archie also relishes making entertaining but uncompromising primetime programmes about seemingly unprepossessing subjects. These range from statistics, probability, logic, demography and genetics to sacred music (
Angelic Voices
), historiography (
Ian Hislop's Olden Days
) and diplomacy (
Getting Our Way
). In 2016 he became an unlikely Musical Theatre impressario, staging the Greenham Common production
Beyond the Fence
in the West End as the climax to a huge scientific experiment, conceived by Wingspan (and documented in our Sky Arts series
Computer Says Show
) to explore computer creativity, by seeing how far computers could get in writing a full-length musical. Archie is especially proud of the fact that thanks to the two series of BBC Two's unlikely etymology hit
Balderdash & Piffle
, of which he was Series Editor, 69 entries in the Oxford English Dictionary have been revised.
He is less proud of the fact that, back when he was a lowly AP at the BBC he co-originated the idea for Have I Got News For You?, securing its commission in its pre-Hat-Trick development phase, but showed so little business savvy that he told his bosses he didn't want to work on a quiz show but that he knew some people who did...
Since 1999 Archie has also been involved in one capacity or another in the long-running
UK Confidential
programmes for BBC TWO and Radio 4, based on the state papers released annually to the National Archives.